18-11-2019
On November 18, 2019, in Oeiras, at 16.00h, the INIAV researchers under the FCT-REMIRucula project, Paula Coelho, Paula Scotti and Corina Carranca met the responsible for the breeding area of the Italian company ISI Sementi s.p.a. (https://www.isisementi.com) Massimiliano Beretta and two collaborators. The company headquartered in Parma (Italy) commercializes vegetable seeds and has provided rocket seed samples to be studied under the project.
The meeting consisted of the exchange of knowledge on rocket crop with great tradition in Italy, highlighting the problem of downy mildew disease. A visit was made to the trials taking place at the Complex of Greenhouses of INIAV and in controlled environment chambers. This meeting was an opportunity to discuss some results obtained in the first year of the project. Future collaborations were addressed with an invitation to the INIAV group to visit the Italian company and it was discussed the possibility to receive a member of who should also receive an ISI Sementi s.p.a. company to take an internship at INIAV in the area of downy mildew resistance.
In this morning the group from ISI Sementi s.p.a. had been meeting at the University of Algarve with Professor José Leitão to learn about the work being done in the area of molecular markers.
---
27-09-2019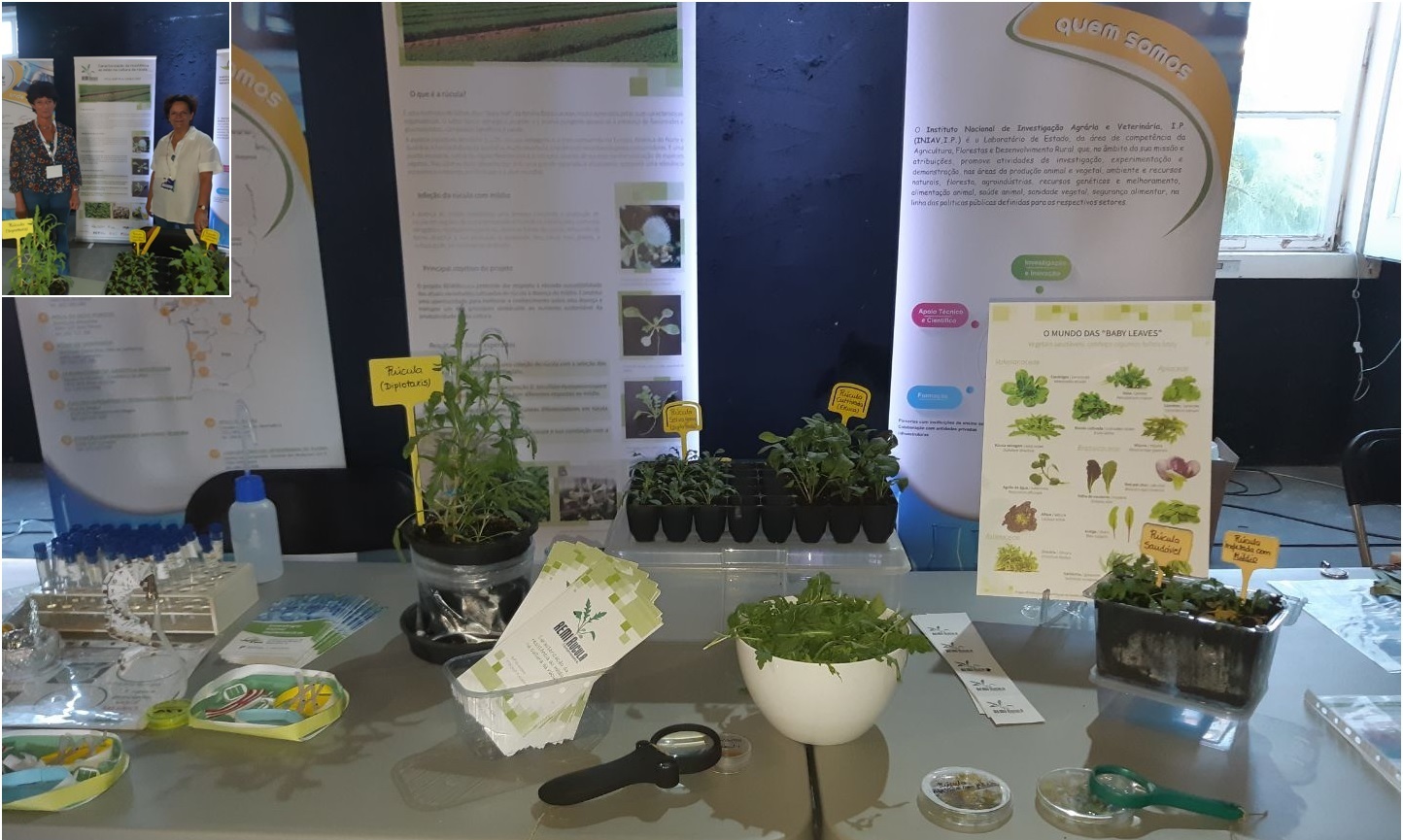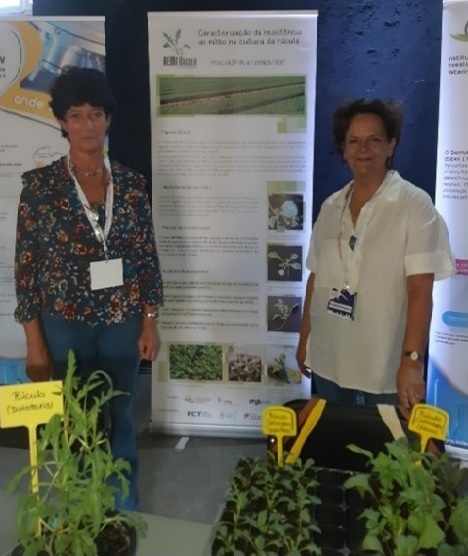 An aspect of rocket activity under the REMIRucula project (ref. PTDC/ASP-PLA/28963/2017).
On the 27 September 2019, the FCT-REMIRucula project team "Resistance characterization to downy mildew in wild rocket crop" (ref. PTDC/ASP-PLA/28963/2017) from INIAV (Oeiras) participated in The European Researchers' Night (NEI 2019) which took place at the National Museum of Natural History and Science (MUHNAC-UL), Príncipe Real, Lisbon, from 6 to 12 p.m. This event has been held since 2005 and funded by the European Commission. It aims to disseminate science in order to bring the scientific community closer to society.
Rocket is a leafy vegetable of the Brassicaceae family and is part of the Mediterranean diet. In recent years it has gained great economic relevance at national and international level. The present activity focused on the topic "The importance of rocket in the Mediterranean diet" aimed to make the rocket vegetable familiar to the general public, including its growth habits and alerting them for the downy mildew disease which is one of the main constraints for its high yield. Disclosure leaflets and various stickers with the project logo were distributed to the children.
---
03-05-2019
Project team members who participated in the kickoff meeting.
On May 3, 2019, the 1st meeting of the FCT-REMIRucula project (PTDC/ASP-PLA/28963/2017) was held at INIAV, Oeiras. The project leader Paula Coelho welcomed the whole team and briefly referred the different project activities to be undertaken in the three years of the project.